&nbsp
Plan your event with peace of mind, with Starhotels flexibility is a must!
Discover our solutions for groups and events confirmed and used within March 31, 2022:
• NO DEPOSIT REQUIRED upon confirmation/ signing of the contract
• NO PENALTY FEE for cancellations up to 7 days prior to the event date based on the total estimated revenue
• FULL REFUND of deposits and no peanlty fees for cancellations due to force majeure
Participating Hotels
The promotion applies to groups/events confirmed and consumed by March 31, 2022 at all Starhotels properties in Italy, Paris and London. All kind of events (meeting space only or combined with bedrooms) and business groups are eligible for the promotion. Citywide events' dates (tradeshows, congresses, city events) and buy-outs are excluded.
Terms & Conditions

Free cancellations for events/groups up to a value of 5.000 euro until 7 days

Free cancellations for events/groups from 5.001 to 15.000 euro  until 15 days

Free cancellations for events/groups from 15.001 to 30.000 Euro until 30 days
Payment deadlines and further cancellation charges will be outlined in the contract.
For groups/events with a total revenue of over 30.000 Euro as well as groups related to  citywide events (tradeshows, congresses etc) and buyout the cancellation and payment policy will be negotiated ad hoc.
Starhotels guarantees the refund of deposits for cancellations due to Force Majeure within 60 days from the written request, if the client is unable to rebook the event within 18 months from the date of cancellation (deposits paid at the properties in Saturnia, Paris and London may be reused only in the hotel where the event is cancelled)
Promotional conditions to do no apply to contracted/confirmed groups/events.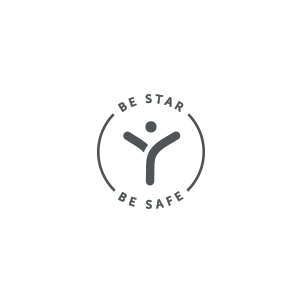 24 hour Covid 19 Screening Service
This service allows guests to take advantage of a 24-hour Covid-19 Screening service, comfortably in their hotel room or private room, thanks to the network of affiliated medical facilities in many Italian destinations. The different packages available allow you to choose between rapid tests and molecular swabs, the day and time in which to carry out the screening and to obtain the report within 24 or 48 hours, depending on the package chosen. At Terme di Saturnia Natural Spa & Golf Resort, the screening is available for events/congresses, whereas for individual guests the resorts offers a MolecularPCR Swab Test service at a charge.

For further contacts:
Starhotels Event Desk
Email  starevents@starhotels.it
T:  +39 055 3692282-366-253